Your People Can Generate Tremendous ROI!
Save 10% On Your First Placement
Reducing your turnover and solidifying your team over the long term improves your profitability and elevates your brand. We help your practice create a culture of accountability by putting the right people in the right positions and establishing a clear path to performance and success for your team.
We boast some of the quickest dental practice professional placements in the nation; searches are completed and personnel placed within 30-45 days!
Our clients stay ahead of the competition by:
Avoiding High Cost of Vacancy:
It's crucial to engage with hiring managers to drive better and more informed decision-making.
Avoiding Loss of Production:
Loss of production is lost revenue, it's that simple.
Recruitment Process Workflow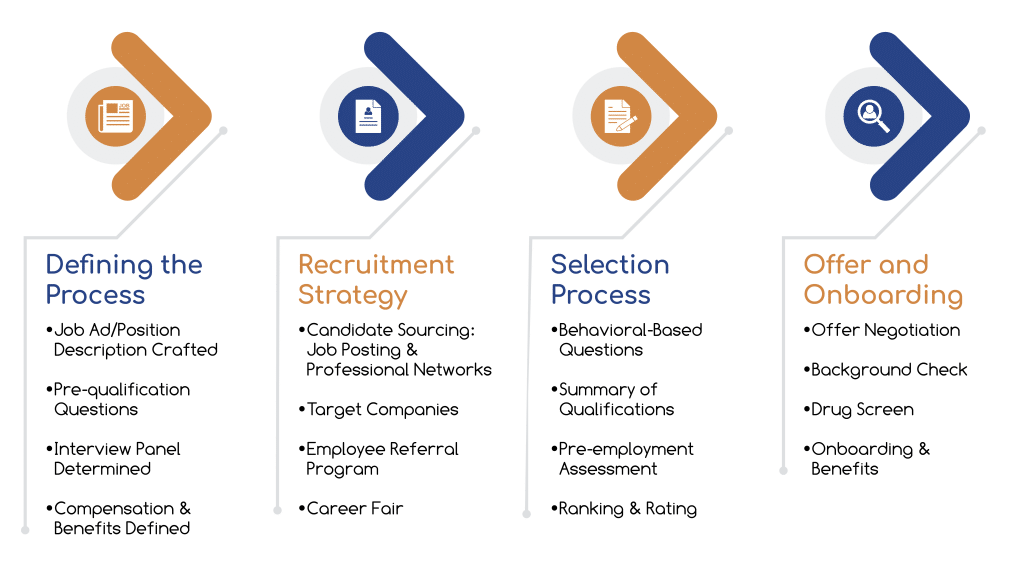 We are the most experienced management team in dental. We founded one of the first DSOs, have built groups, and created an established, long-term record of success for hundreds of dental practices around the country.
Our clients say we are changemakers and leaders who deliver reproducible, scalable, & more predictable results and profitability to our clients. From single practices to DSOs of all sizes, our team consistently puts every client in the best possible position to succeed.
Our comprehensive portfolio of services includes dental practice financial management & bookkeeping, HR recruiting, management & development, revenue cycle management, operations advising, and DSO development.
We take pride in doing the right thing for every client, every time.
Contact us today to learn more about how we can help you staff your practice for maximum performance!
Paula Fontana explains in this 30 second video how Maeva's hiring approach delivers results for every practice!
Finding the right team member that aligns with your practice's culture, long-range goals, and patient demand is critical to the success of your dental practice. Reducing your turnover and solidifying...
Read More